Miss Silverado Scholarship Program

What is Miss Silverado?
Miss Silverado is a scholarship for community minded women, representing and partnering with the Buena Park Noon Lions club. Miss Silverado and her court begin their reigning year at Silverado days where they judge contests, serve breakfast, and get the opportunity to engage with the community and all our service organizations. But once Silverado days is over, the work of the Miss Silverado court continues with the Lions Club. The Court will be involved in all Lions Club service activities such as Eggstravaganza, the Children's Shopping spree, Buena Park tree lighting, many pancake breakfasts, and so many more.
This program creates and fosters a community of smart, hardworking, and passionate women while giving you the support and tools to succeed in your personal and career goals. We can't wait to meet this years amazing applicants.
Miss Silverado Scholarship Program Requirements:
Participants must be between 18 to 25 years of age or a 17 year old senior in High School
Participants must be available the entire weekend of Silverado Days (October 19th, 20th, 21st, and 22nd).
Participants must be available to attend various Buena Park Noon Lions Club functions, as well as the occasional City of Buena Park functions as "Miss Silverado."
If you have any questions about eligibility, reach out to the Chairperson at shannon_katie@yahoo.com
Crowning of Miss Silverado will happen at The Silverado Days Ball on Saturday, October 7, 2023.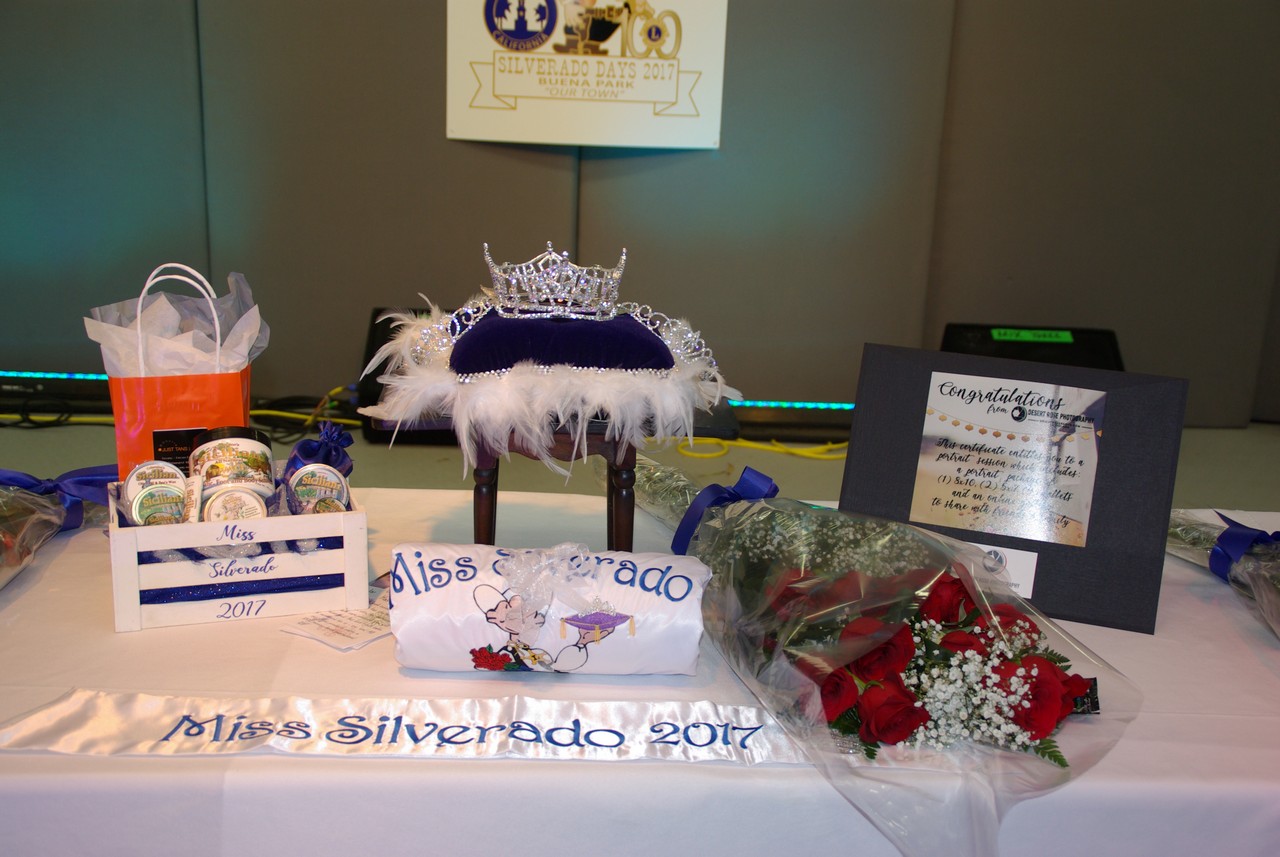 Scholarship Prizes:
Winner will receive a $1000 scholarship and the title of "Miss Silverado 2023."
All other finalists will receive a $500 scholarship and the title of "Silverado Princess 2023."
Miss Silverado and 3 finalist will also receive various prizes as provided by our Buena Park sponsors.
Scoring:
40% = Essay (2-3 pages double spaced that answers the prompt below)
60% = Panel Interview (to be held on October 1, 2023).
Essay Prompt: "Why do you feel you are the best choice to represent the City of Buena Park, the Buena Park Noon Lion's Club, and Silverado Days as Miss Silverado?"
*** Applications and Essays must be received no later than September 28, 2023 ***

Click HERE to view and print application then, please send to the following chairperson:
Shannon Hanify Mahaffey
Silverado Days
P.O. Box 6782
Buena Park, CA 90620