Jumping Frog Contest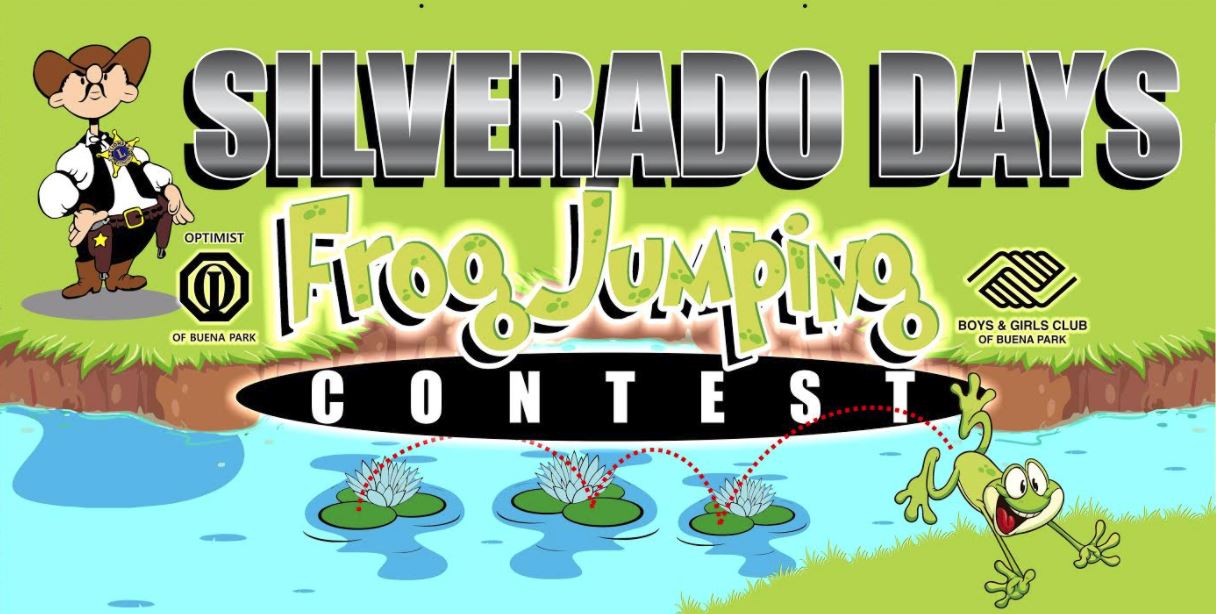 Welcome to the Boys & Girls Club and Optimist Club of Buena Park Silverado Days Frog Jumping Contest!
Yes, you heard right, a Frog Jumping Contest! This event will be staffed by members of the Optimist Club and the Boys & Girls Club. Participants rent their frogs by registering and drawing a number which corresponds to a frog. Each frog is placed on the square in the middle of the Frog Jumping Course. Participants encourage their frog to Jump by gently slapping the ground near the frog, clapping and/or vocally encouraging the frog to jump. The participant's frog will be allowed 3 jumps with a maximum time limit of 3 minutes. You cannot touch the frog once it is placed on the square. For the frogs that are stubborn you may tickle them with a feather. This is going to be a great time for all and hope to see you there.
Registration, Costs and Event Info:
Saturday October 16th
Registration to participate and rent a frog Noon to 2:00 P.M.
Frog Rental: $5.00 Youth/Teens, $25.00 Local Business/Corporate
Contest Begins Saturday 2:00 P.M. to 4:00 P.M.
Look for our Frog Jumping Contest Banner at the registration table.